Roller Bearings are counterpart of Ball Bearings and as the name suggests, in this type of bearings rollers are used instead of balls to separate inner and outer ring of the bearing. The design and structure of ball bearings and roller bearings is quite similar despite the method of separation yet their applications and performance has some differences. The main purpose of this type of bearings is to provide high performance by reducing the rotational friction while carrying a high axial and radial load.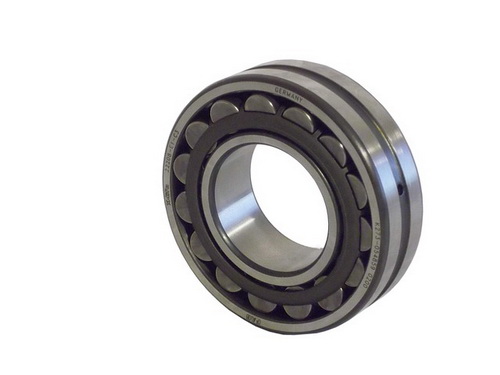 Structure of Roller Bearings
As mentioned above, the design and structure of roller bearing is similar to ball bearing as both types of bearings use two rings; inner ring and outer ring. Yet, in ball bearings the separation medium used to disconnect inner ring from outer ring is balls and in roller bearings cylindrical rollers are used to separate both rings. Similarly, many different types of ball bearings are also available in roller bearings.
Applications of Roller Bearings
As different types of roller bearings offer different combination of properties like performance, speed, reliability, load capacity, durability and precision, they are used in a wide range of devices and in several different industries. Some of the widely used applications of roller bearings are aviation cargo systems, engines, agriculture industry, heavy equipments and machinery, solar panels, medical equipments, automobile industry, power houses and many others.
Types of Roller Bearings
There are thousands of different types of roller bearings; popular bearing company AST has more than 2,400 types of ball bearings that make it easier for you to choose the most suitable one. Because of the high number of different models and types, roller bearings are categorized in some main sections based on their basic structure and design. Following are some of the most popular and widely used types of ball bearings.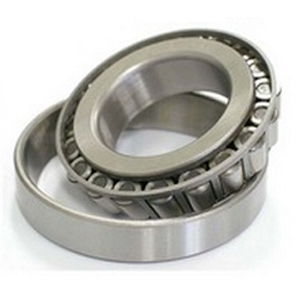 Cylindrical shaped Roller Bearings
As the name suggests, cylindrical roller bearings are a particular type of roller bearings in which cylinders are used as rolling element and separating medium. Because of the inner flat surface, this type of bearings offers a larger contact area on inner and outer rings. Cylindrical roller bearings are most suitable for applications where high performance and high load capacity is needed.
Tapered shaped Roller Bearings
Tapered roller bearings come in different sizes and structures; unlike most of the other bearings types, in tapered roller bearings the outer ring is called cup and the inner ring is called cone because of their shape. This type of bearing is usually consists of four basic elements which are cup, cone, tapered rollers and cage that holds those rollers in right place.