Roller Bearings are counterpart of Ball Bearings and as the name suggests, in this type of bearings rollers are used instead of balls to separate inner and outer ring of the bearing. The design and structure of ball bearings and roller bearings is quite similar despite the method of separation yet their applications and performance has some differences. The main purpose of this type of bearings is to provide high performance by reducing the rotational friction while carrying a high axial and radial load.
In a simplified sense, roller bearings are designed to contact an object or surface and provide the necessary friction and torque to either push or pull that object or surface. The roller bearing itself comprises two parts: a steel carrier and an outer casing.
The steel carrier is usually constructed from hardened steel and has cylindrical rollers inside it. The rollers are made out of hardened steel spindles that rotate around their axis. When the outer casing is fitted onto the steel carrier, it protects the rollers inside.
The outer casing also helps keep the inner components at constant pressure, so you don't have any performance issues when operating machinery that has a roller bearing system.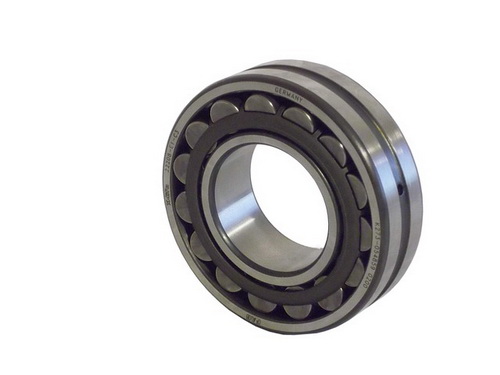 Structure of Roller Bearings
As mentioned above, the design and structure of roller bearing is similar to ball bearing as both types of bearings use two rings; inner ring and outer ring. Yet, in ball bearings the separation medium used to disconnect inner ring from outer ring is balls and in roller bearings cylindrical rollers are used to separate both rings. Similarly, many different types of ball bearings are also available in roller bearings.
Applications of Roller Bearings
As different types of roller bearings offer different combination of properties like performance, speed, reliability, load capacity, durability and precision, they are used in a wide range of devices and in several different industries. Some of the widely used applications of roller bearings are aviation cargo systems, engines, agriculture industry, heavy equipments and machinery, solar panels, medical equipments, automobile industry, power houses and many others.
Comparisons Between Different Bearings
Roller bearings are a bearing that is used in many different applications and industries, including heavy equipment and manufacturing. Compared to other bearings, roller bearings have a few key differences that make them more attractive for some applications.
Below are the differences between roller bearings vs. ball bearings:
Roller bearings have a larger contact area than ball bearings suited for heavy-duty applications
Suppose the load is distributed equally across multiple axes. In that case, roller bearings are generally cheaper to manufacture and maintain over their lifetime because of less friction between the rings.
The main difference between spherical vs. cylindrical bearings is the shape of their contact surfaces. Spherical bearings have a spherical outer race and can be used in applications where a rotational axis isn't constrained to one plane. The cylindrical type only allows for an axial load transfer but has more stable dimensions, making them appropriate for use on machinery that must operate within close tolerances.
Types of Roller Bearings
There are thousands of different types of roller bearings; popular bearing company AST has more than 2,400 types of ball bearings that make it easier for you to choose the most suitable one. Because of the high number of different models and types, roller bearings are categorized in some main sections based on their basic structure and design. Following are some of the most popular and widely used types of ball bearings.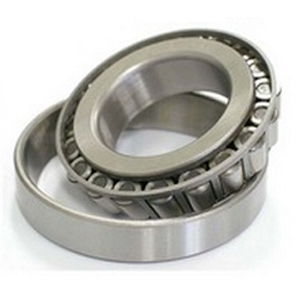 Cylindrical shaped Roller Bearings
As the name suggests, cylindrical roller bearings are a particular type of roller bearings in which cylinders are used as rolling element and separating medium. Because of the inner flat surface, this type of bearings offers a larger contact area on inner and outer rings. Cylindrical roller bearings are most suitable for applications where high performance and high load capacity is needed.
Tapered shaped Roller Bearings
Tapered roller bearings come in different sizes and structures; unlike most of the other bearings types, in tapered roller bearings the outer ring is called cup and the inner ring is called cone because of their shape. This type of bearing is usually consists of four basic elements which are cup, cone, tapered rollers and cage that holds those rollers in right place.
LocateBallBearings offers an immense selection of roller bearings to choose from, while providing you with various context on these bearings/bearing types, the best ways to use them, as well as, popular applications and the industries they're used in.
We are located at 41905 Boardwalk, Suite F in Palm Desert California 92211. Our United States contact phone number is 1-800-409-3632 and for contact out of the United States the phone number is 760-201-4713.