Spherical Roller Bearings Variation Aspects and Applications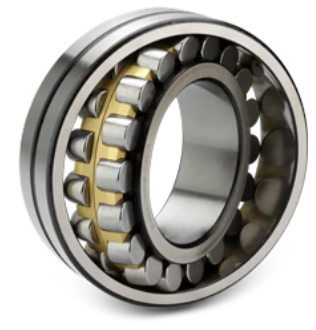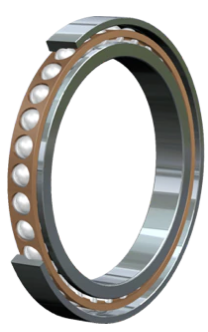 How do Spherical Roller Bearings work?
Spherical roller bearings have outer rings with concave inner raceways. The inner rings have similar convex outer raceways that create a matching convex sliding surface. The sliding surface is what separates the many types of spherical bearings.
Some are ring-to-ring, such as the spherical plain bearings and rod ends. Other spherical bearings use rolling elements such as balls or rollers between the inner and outer rings.
Design Attributes of Spherical Roller Bearings
Spherical roller bearings are designed with two rows of rollers, an external spherical raceway ring and two internal raceways angled to accommodate the rotating shaft. The barrel-shaped rollers are thus located between the two internal raceways, and a sealed or unsealed cage can be applied.
The construction of the rollers, raceways and cages, as well as the heat treatment and the external finishing are the prime factors that influence the device's performance. For example, symmetrical rollers optimize the load distribution, maximizing the ball bearing's lifespan.
While various aspects of the mechanism are ISO regulated, some internal characteristics of the device are not. As a result, in order to classify as a spherical roller bearing, the manufacturer can alter the mechanism's lubrication method, presence of a central flange, implementation of a central ring and application of a supporting cage. Spherical roller bearings are typically produced with straight bores, but tapered bores are sometimes available if required by the consumer.
Applications of Spherical Roller Bearings
Spherical roller bearings are primarily used in heavily industrial settings. Some examples of usages for these spherical roller bearings include, but are not limited to:
Gearboxes
wind turbines
continuous casting machines
mechanical fans
mining and construction equipment
paper processing equipment
offshore drilling
marine propulsion and agricultural machinery
Variation Aspects of Spherical Roller Bearings
Spherical roller bearings may come as single-row spherical roller bearings (sometimes referred to as barrel bearings) which are more suitable for smaller radial loads. They are also suitable for double-row spherical roller bearings, which are equipped with central flanges, optimizing the mechanism's performance.
Chrome steel is the most commonly used material for spherical roller bearings, but sheet steel, regular steel, polyamide and brass are also widely utilized. Likewise, the cages are available in machined or pressed steel, sheet metal, polyamide or machined brass. The cage's strength increases in correlation with the resistance to temperature.
Spherical roller bearings are available in multiple standardized ISO dimensions, which are defined by the size of the apparatus's external measurements.
Radial and Axial Load Capacity
When dealing with heavy radial and axial loads in applications prone to misalignment or shaft deflections, the spherical ball bearings can help with this challenge.
These bearings have high load carrying capacity and ability to accommodate misalignment helps with low maintenance costs and long bearing service life. LocateBallBearings.com offers a range of spherical roller bearings.
Performance and Precision of Spherical Roller Bearings
Their performance enhancements include extremely tight radial clearance tolerance, extra precision on the bore and outside diameter & super finished, heat-treated rollers with superior shock load capacity.
By downsizing to smaller bearings while improving performance and extending equipment operating life can reduce. maintenance costs.
Types of Spherical Roller Bearings
| | |
| --- | --- |
| | Spherical Plain Bearings are spherical bearings that have an inner ring with a sphere convex outside surface and an outer ring with a correspondingly sphere, but concave inside surface. |
| | |
| --- | --- |
| | Spherical Rod End Bearings: A type of spherical bearing that consists of an eye-shaped head with integral shank forming a housing and a standard spherical plain bearing, or a spherical plain bearing inner ring. They are used at the end of rods and have either a male or female thread for mounting. |